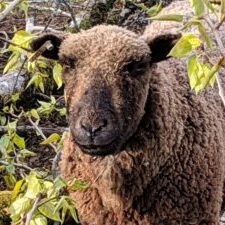 "Finest Wool of the English Isles"
Olde English Southdown "Babydoll" Sheep

On our Ranch we primarily have Olde English Southdown Babydoll sheep. They are also known as the Teddy-Bear Sheep. This breed is smaller than other breeds and are able to be what we call "dog broke" in a shorter time than other breeds.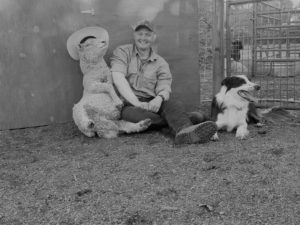 Olde English Southdown Babydoll's are more docile and our sheep can't run you over...so if your new to the herding it is easier to get your "sheep legs".  This breed also takes about half the time to "dog break", which means they learn to be around the dog without a circus!
We also have Finnsheep or "Finn's". The Finnsheep are a domestic sheep native to Finland. These sheep are more flighty and make a great set of sheep if you are more advanced.
Come our visit our Ranch, have some fun herding and see
Olde English Southdown Babydoll Sheep!